So, this is Rudy's "Star Witness"?
Seriously? - wtf?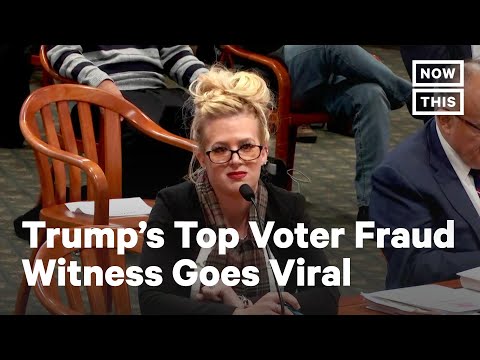 Update:
@ICU2 - Who said lie? You have to KNOWINGLY do that for it to be punishable.  She is so far gone you can't hold her responsible for much of anything!
Yes, this is all Trump supporters have.  Not a single specific incident of voter fraud or election fraud cited in her rambling "testimony".  LOL!!! 

This "witness" looks like something from an SNL skit.  Hard to believe the GOP considers her a credible witness, but then again, Rudy also works for Trump

Jesus Effing Christ. Is that all they have?
Still have questions? Get answers by asking now.