Is higher education a waste of time for married women?
Discussion between Australian women in 1961 on this very subject. What do you think about women not pursuing higher education? Like being at home all the time as a housewife and mother.
Times change. Remember that women's liberation movement kicked in around mod 1960's courtesy of The Rockefeller Foundation. The discussion in the video was just prior to women's lib.
https://www.youtube.com/watch?v=b5K-pIRUnbY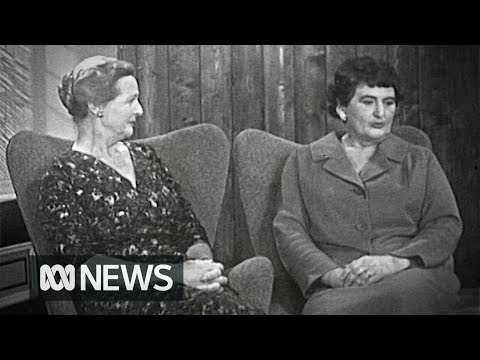 Update:
When answering the question it would be highly useful to consider that there have been something like at least 5 generations of women since women's liberation of the mid 1960's. Listen to the women in the video and compare their views on society to what it is today. Then consider western societal statistics for things like divorce, single motherhood, kids seeing divorced fathers mostly on a fortnightly basis, Government handouts for women/mothers, two incomes needed for most house mortgages.
I find the opposing view, a view that is refreshing and not heard today, and from a time where women were more reality based.

About the problems that have evolved from changes brought about by giving things such as higher education for women importance, those problems are not considered to see if these changes justify. I am old enough to understand the opposing view of higher education for women, and know perfectly well the logic of that type of woman. I know some very old women of that calibre who are nearing the end of their life, they have had a life of fulfillment, and they still think that today's women are wasting time with these types of pursuits. Some of these elder women (uneducated according to feminist standards) are much smarter as regards the media's guidance on these matters. One older lady the other day described the media and what people watch and listen to as, 'are people really that stupid, that they would listen to this'.

This is a historic program from the Australian Public Broadcaster, you would 'never' hear this opposing view today on there. However, the Australian Public Broadcaster has been completely feminised, and is more or less unwatchable now. It seems like, every possible story that comes on, the Australian Public Broadcaster will put a feminist spin on it. The Australian taxpayer is paying a fortune for this rubbish, and most reasonable people I talk to cannot stomach watching it. The commercial stations are just as bad. I watch foreign media now.

The whole point is, the media is propaganda, and it is spewing BS, making people (especially females) believe they will be better off if they follow state direction, and think what they are telling them. I guess the older people had a better grip on reality, and that may have been due to them having more of a parental education, post to the state becoming the educator of children. If the state is teaching your children, the state become the parents, and they will more or less solely be the instructor of your child. Now, I think the woman in the clip was just being realistic, she was just saying that there were more important things for her to do than personal education, such as being a proper parent.

Thank You for having some insight to see through the dogma. Then willing to express your open, honest POV. Not enough of it and it is getting worse. Good to see.


Log in to reply to the answers

5 generations since the 60's lol? Only if you had kids at around 10. Obviously high education has passed YOU by!

All that education you have, and you didn't consider that? What the hell have they been teaching you...LOL


Log in to reply to the answers

Not if you wish to raise your kids to be illiterate morons and have a mother with an IQ of an Neanderthal.

You are a misogynistic pig and I'm not a feminist so stop making assumptions, you creep.


Log in to reply to the answers

education is not a waste. It benefits society as a whole, whether a student finds a job related to it or not

Log in to reply to the answers

What do you think of the answers? You can sign in to give your opinion on the answer.

No, higher education can mean a better paid job bringing in more money for the family home. But I am not so sure a doc from the 1960s on 1960s social culture has any grounds for what is happening today.

Log in to reply to the answers

A woman spending $200,000 for a degree in gender studies makes perfect sense!

Well, that's to say it's quite a scam for feminists to convince young women to spend $200,000 to become indoctrinated into the ways of feminism.

Where do people like you get the idea that there are lots of people spending $200,000 on degrees in "gender studies"? The colleges and universities with which I've been associated don't even offer the subject. You need to dial down on your misogynistic hysteria, sweetie. You're looking unhinged.


Log in to reply to the answers

only in your very small mind

Log in to reply to the answers

Why don't you let married women decide that for themselves? My mom (now 88) has her Ph.D. and still managed to be an awesome mom.

That is a statistical argument and means little to an individual decision


Log in to reply to the answers

If it's paid for *voluntarily*, no issue arises.

If it is paid for under threat of imprisonment - which includes all so-called "public" funding - then it is both unethical and a waste of time.

@Lili: Then the reasoning is pretty weak. A lot of things society could benefit from if it was publicly funded.


Log in to reply to the answers

One of the justifications for the rise of women's colleges in the 19th century was that educated women would make better wives and mothers, producing better-raised children (who would themselves be well-educated by virtue of both parents' example) and thus improving society in general.

Even today, it's known that the average education level of its women is vastly influential where a country's general economic and social well-being is concerned. That's true whether women are encouraged to have careers or not.

Education is a choice. Privileged education for one sex means there is a State reason for the privilege. The outcomes listed in my question update clearly reveal good reasoning for Banksters, via The Rockefeller Foundation, to fund Women's Lib. https://www.youtube.com/watch?v=zCpjmvaIgNA


Log in to reply to the answers
Still have questions? Get answers by asking now.