Why do atheists that have NDE's come back warning people that hell is real and Jesus is the only way out?
I understand atheists will never listen to Christians, but there are so many atheists who died and saw hell only to come back and warn people "This place is real". Why are they ignored by so many atheists?
https://www.youtube.com/watch?v=59mRZ1Vj
...
https://www.youtube.com/watch?v=q3adbayv
...
https://www.youtube.com/watch?v=kLimoqZU
...
https://www.youtube.com/watch?v=8vj0qKthCgg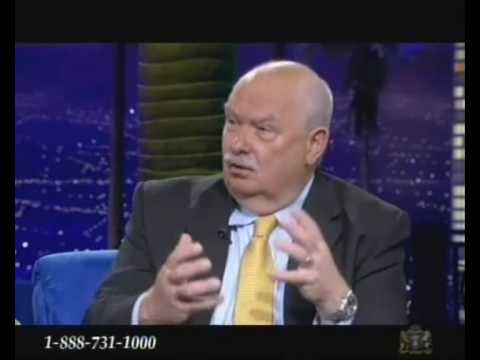 Because ....hell is real...those fellows experienced it

Why do atheists that have NDE's come back warning people that hell is real and Jesus is the only way out?

- Everyone has their own personal hallucinations.

but there are so many atheists who died and saw hell

- They had their opinions, no one ever said they saw a sign saying - this is Hell.

"This place is real".

- No one doubts that their hallucination was real.

Why are they ignored by so many atheists?

- Because we have intelligence.

No one can prove whether the NDE is a dream or a hallucination of some kind. I've watched a lot of these documentaries. Only a few of the people go to hell, and only a few see Jesus. Most people meet their relatives in Heaven with no mention of Jesus. If you are going to use these documentaries as evidence, it isn't honest to select only the ones that confirm your views.

Atheists who have NDEs tend to have hallucinations with no religious imagery in them. I suppose it's possible for an atheist to think he saw hell, but it's not typical by any means. People tend to see imagery from their own cultures, and that varies tremendously.

We've heard way too many fake stories from preachers to believe a single word they say.

What do you think of the answers? You can sign in to give your opinion on the answer.

This is what bugs me about christians calling themselves "once atheist" is that if a conservative christian was once a liberal christian and they believe they were "wrong" about god before, they will and have many times just referred themselves as ex-atheist (because they believe that being wrong about god is the same as atheism) and if they were once part of a different sect or religion all together they will also lump themselves in the atheist category. You may not like hearing this or believe it's not true but this happens so often it's became disturbing, dishonest and stupid all rolled up in one. I'm sorry but jus because a now christian person says they were once atheist DOES NOT mean they were actually an atheist, they are not above lying for jesus.

Hindus claim their nde's are real, so do Muslims, Jews, SHinto and no doubt followers of the ancient Greek gods.

It seems you see what ever you expect to see

.

Oh Rich, don't you know that NO ONE who dies ever comes alive again?

NDEs blatantly contradict - in every facet - the biblical teaching about death. NDEs are another manifestation of the occult phenomenon known as astral travel - and one doesn't have to be dead, or even near death to experience it.

If, at death, Christians are immediately transported to heaven, Paul's words here make no sense: "For this we say unto you by the word of the Lord, that we which are alive and remain unto the coming of the Lord shall not prevent them which are asleep. For the Lord himself shall descend from heaven with a shout, with the voice of the archangel, and with the trump of God: and the dead in Christ shall rise first:" (1 Thessalonians 4:15-16) If the "dead in Christ" were already in the presence of God in heaven, why would Paul tell the Thessalonians that those alive will not precede them there on the second coming? These verses work only if those "asleep" are in the grave.

Scripture is clear: "For in death there is no remembrance of thee: in the grave who shall give thee thanks?" (Psalm 6:5), and at death, "His breath goeth forth, he returneth to his earth; in that very day his thoughts perish." (Psalm 146:4)

Obviously, NDEs do not fit the biblical teaching about death - and for more reasons than just those stated above. The Bible says also that Jesus Christ is our only hope for salvation: " Neither is there salvation in any other: for there is none other name under heaven given among men, whereby we must be saved." (Acts 4:12). yet few, if any, return from their NDE convinced of the need for Christ's atoning blood. Why didn't the being of light, whom many believe to be God, warn them about the impending judgment depicted in Scripture and then give them the good news of Christ as their Substitute in that judgment? Why didn't the "dead" tell them about Jesus and His salvation? Indeed, most of these "dead" were never Christians to begin with, and those who reported meeting the dead are rarely converted as a result of their near-death experience. Those who have NDEs don't usually see the need of Jesus Christ as their hope of eternal life because, after their experience, they believe they already have eternal life.

Both astral travel and NDEs presuppose an immortal soul – a consciousness that exists separate from the body. Yet the Bible teaches that, at creation, the Lord "And the LORD God formed man of the dust of the ground, and breathed into his nostrils the breath of life; and man became a living soul. (Genesis 2:7). The word for "soul," nephesh, is the same word used in the creation account for animals: "And God said, Let the earth bring forth the living creature after his kind, cattle, and creeping thing, and beast of the earth after his kind: and it was so. (Genesis 1:24). According to the Bible, a soul is what we are, not what we possess.

Whatever the physical elements, NDEs are no doubt being successfully manipulated, if not directly caused, by the devil in order to dupe millions into believing that they will automatically live forever.

Meanwhile, because of that misrepresentation of Scripture which says that the dead live on after death, millions of Christians have little protection against this deception. Only by a true understanding of the Bible, which teaches that death is an unconscious sleep un till the resurrection, and by a firm trust in Christ, who along offers eternal life (John 3:16), can anyone be safe from the overwhelming delusions of NDEs.

Otherwise you do not have a ghost of a chance.

_______________________________

then you should tell muslim and jews that their religion is wrong... they believe in NDE.. to atheist, NDE are just another experiential stuff that serves as poor source of evidence

Silly videos, with zero evidence. I have a unicorn in my study right now. Do you believe me?

Hell, gods, heaven, navel-less people, floating male Jewish zombies, are all imaginary. They are pretend things for adults just like Santa, the Easter bunny and tooth fairy are pretend for children.

i love it, this question is great.

lets see, i can think of two nationally known names. Danion brinkley and Stephan Quayle.

because when seeing the Lord, and any angel, comes along, a persons view and paradigm of life changes with it. and it grows inside of one heart. people have to listen to them, make their own choices but at least listen.

BTW none of the links worked for me!

and there are others that have similar stories: Bettie Eadie, Marylynn Hughes, of course SDA prophetess, Helen white, and there was a man named joseph smith, who testified of seeing God and in the presense of others beheld visions of Jesus christ and visitations of other great men of the bible.

Because hallucinations can be very vivid. Also, all your links are broken.
Still have questions? Get answers by asking now.