Is Ronaldo the most unique (and complete) striker to ever play football?
I am talking about Ronaldo's positioning, movement, close control, composure, dribbling, speed, acceleration, scoring with both feet, headers, the killer instinct, technique etc. He had it all. He was able go through the Serie A defenders like a hot knife through the butter (during the peak of Serie A in 90s). All players like Buffon, Kahn, Roberto Carlos, Puyol, Cannavaro and even Maldini have said that Ronaldo was the greatest opponent they ever faced. Zidane even declared Ronaldo one of his football idols and the greatest player he has ever faced. Mourinho said the same. No wonder they call him The Phenomenon.
Here are some videos about what Ronaldo was capable of doing:
http://www.youtube.com/watch?v=3M7R8nKMxlo
http://www.youtube.com/watch?v=iipRdN5ivr8
http://www.youtube.com/watch?v=rEu_g8fQdNo
http://www.youtube.com/watch?v=ZQiiYG1fcxI
http://www.youtube.com/watch?v=YjZc59Ap2Dk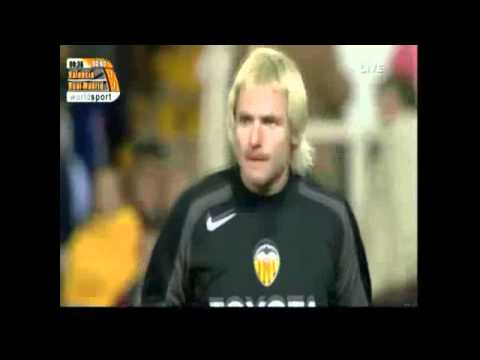 Here are interviews about Ronaldo, including Zidane and Mourinho:
http://www.youtube.com/watch?v=Tea20qaiYl4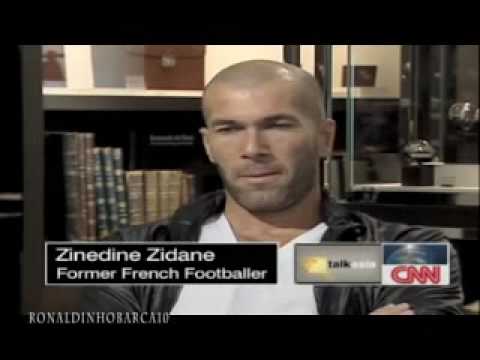 http://www.youtube.com/watch?v=pkEFdFdKWgA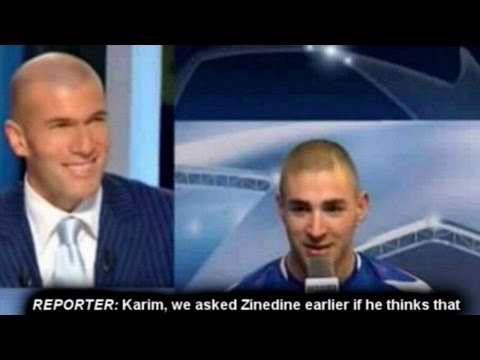 http://www.youtube.com/watch?v=YvxU9oJdYZw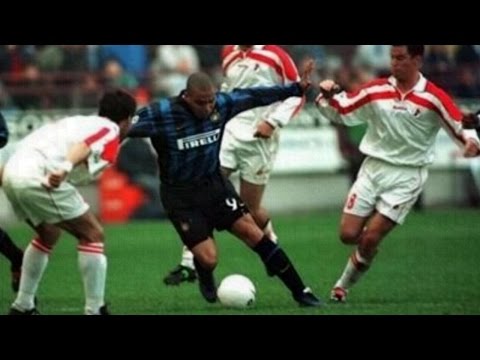 http://www.youtube.com/watch?v=Lh8Jr7JM1c8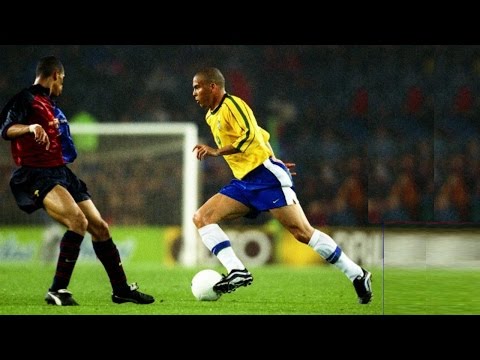 http://www.youtube.com/watch?v=Y36hRVozb-A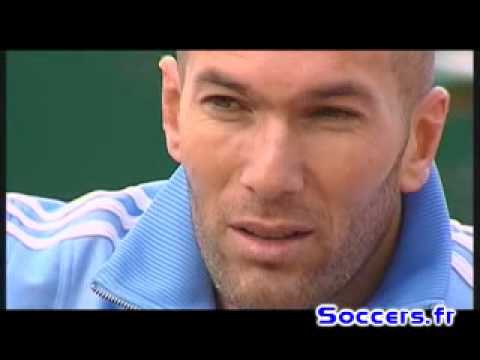 Update:
In case some one gets confused:
WE ARE TALKING ABOUT THE BRAZILIAN RONALDO
yes he is the most complete player of all time+he can score free-kicks as well. He is the world cup all time top scorer with 16 goals,16-1=15 more than Lionel, some1 that stupid people are trying to say he is better than greatest player ever seen. For me Ronaldo is the greast player ever seen and messi will never achive what he did- messi will never score two goals in world cup final. Wish he score against romania!

Messi+C.ronaldo+Rooney+Tevez+ronaldinho.....< L.Ronaldo

I've been watching Real Madrid for about 20 years and I can tell you that with all honesty, Ronaldo is one of the most talented players ever. Puskas, Sanchez, Raul, the old Ronaldo, and many others are also amazing. Ronaldo's more of a winger since he struggles to play in congested areas that players like Higuain and Benzema thrive in. He's the most complete Real Madrid player I have ever seen, and he's more talented than the other Real Madrid strikers of legend. So yeah, Ronaldo's probably the best Real Madrid goalscorer ever, in the way that he can score in almost any possible way.

Ronaldo (the Brazilian) is one of the best players I've seen. He is a great finisher, dribbler and fast runner. What amazed me more about him is that he came back from injuries and reclaim his throne as the world's best player.

and those who said Messi is better than Ronaldo: Don't compare him with Ronaldo yet. He's still 23 yrs. old and still has a lot to prove. I bet if you were born 10-15 years earlier you would said that Ronaldo is the greatest of all-time.

LOL i didnt even bother watching the part were Mourinho talks

anyways, Ronaldo was obviously the next Pele

my ranking of players in history

1.Pele

2.Ronaldo

3.Ronaldinho

4 or 5. Zidane or Messi (probably Zidane but idk they r both amazing)

6.Maradona

7.C.Ronaldo

how awesome is it that the top 3 are brazilian?

@Elite one: wow thats like saying Messi has iniesta and xavi in Barca

@Tomaso: i was actully gonna agree with u untill u brought up messi and also, u got a point like Figo and Ronaldo played played for both Barca and Real and what a coincidence, they both played for Inter and ... ronaldo played for both milan and inter

@Messiola: u r an idiot Messi is my man but i respect ronaldo and he's better than Messi and, Argentina are better off without Messi he's awefull in argentina and if they didnt have Tevez, or Maradona (history), they wouldn't be **** ... not that they arent lmfao

What do you think of the answers? You can sign in to give your opinion on the answer.

Of course. Ronaldo da Lima is a footballing legend. Glorious scoring records at just about every club he played for and he wasn't afraid to switch leagues like Messi. Ronaldo was also a top player at the international level when Messi isn't. Ronaldo also played against the greatest defensive generation.

If Ronaldo could win on his own why didn't his Inter team win something meaningful in his "hey" days.

I'm not trying to discredit him in anyway as he was one of the best players i have seen but Messi is certainly better than although that doesn't mean he is not special.

Messi switching leagues ? Why would he do that, he is at the best club team of all times, he loves the club and is loyal unlike some, and he is the star of that team, no reason to leave.

Serie A ? Absolutely no reason to leave Laliga for a 2nd tier league, Bundesliga is a better league than them, one of the worst teams in Bundesliga humiliating Inter 2-5 at Sensiro was the highlight of Italy's current failing, Serie A is downright poor, they lack quality, so much grandpas in that league, No wonder they are failing so hard at European competitions for about 6 years now as a league.

LMAO. You Real Madrid folks have brought Messi too low..

I'm not trying to say Ronaldo was not a good player.. To the morons above me, what is a complete player..? Ronaldo was not a good free kick taker and he had less play-making skills than Lionel Messi. Cristiano Ronaldo is a better free kick taker than Ronaldo was.. Messi and Ronaldo are two different players..

Ronaldo had good players with him in Brazil, I don't think that you Real Madrid idiots above are so narrow-minded that I have to give more details. In Real Madrid, Ronaldo had ZIDANE and Beckham.. In InterMilan, there were Seedorf and other good midfielders during Ronaldo's time. Don't act like Ronaldo did everything by himself..

To me, Maradona was more complete than Ronaldo.. Singlehandedly win a WC, goals, assists, vision, FREE KICK, singlehandedly took Napoli to glory.. Ronaldinho is a completely player as well, I will never forgot the times when he took FC Barcelona out of dark moments.. Messi is just good, no clue on what else he has to do before you people can recognized him as one of the best.. The kid is only 23 with YEARS of football ahead of him.

Yes Sir because Ronaldo is not dependent on his teammates to make plays and score he can do it all by himself. if he wants to be a team player he is more than capable in doing so.

yes, he is the unique and the best player of all time. the way he dribble the ball and the speed to switch the ball within his two legs and the way he goal the ball makes him the unique player.

I'll play Messi anytime over Ronaldo. Assists + goals + playmaking skills are better than just goals.

Tοmαsso: Your hates for Lionel Messi is too much.. Lionel Messi isn't afraid of switching leagues.. Lionel Messi simply feels like he owes his career to FC Barcelona as they are the reason why he's the player that he is today...Ronaldo had good support from other players in Brazil, but who does Messi has..? Brazil was never a one-man team, but we can pretty much admit that Argentina will be nothing without Messi..

" Ronaldo also played against the GREATEST defensive generation. " Hahahaha.. Like Jose Mourinho putting THREE to FOUR players on Messi..?
Still have questions? Get answers by asking now.